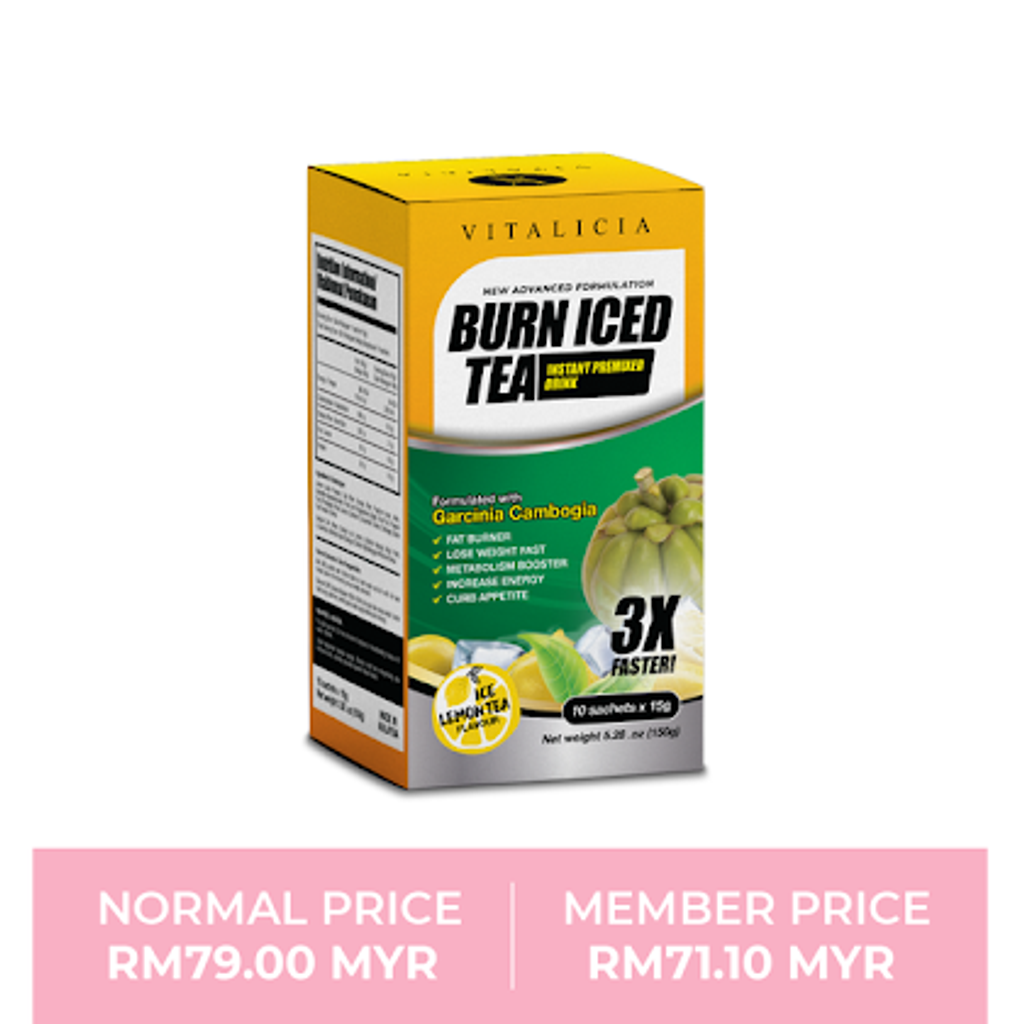 Burn Iced Tea (BIT) Flavoured Drink
Ice Lemon Tea Flavoured Drink
Control appetite from Garcinia Cambogia
Will feel full quickly
Good for those who practice the IF Diet
No sugar
No collagen
Does not interfere with hormones
Can be taken during the period
Ice lemon tea flavour
Provide energy
One box has seen the effect!
QUANTITY
15g x 10 sachets
KEY INGREDIENTS
Garcinia Cambogia extract
Black Tea powder
Lemon Juice Powder
White Kidney Bean extract
Green Tea extract
DIRECTIONS
Mix ONE sachet with 120ml-150ml of cold water and stir well. For best results, take in the morning on an empty stomach.
DISCLAIMER
Pregnant and breastfeeding should seek medical advice
If suffering from any disease, and taking doctor's medicine, please consult a doctor first
No sugar or collagen content